A Roof Over Our Head
Having a roof over are head is humanities way of creating a safe environment that protects us from the rages of Mother Nature. That roof is under assault from that same Mother Nature 24 hours a day. Wind, Rain, Hail Storms, Tornadoes, Hurricanes, Ice and Snow, and the Rays from our Sun all take turns battering are precious roof. Under these conditions no roof last forever. but we can prolong the life of our roof with proper maintenance.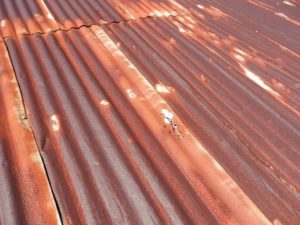 An Annual Inspection Is The Minimum
We recommend having your roof inspected at least annually. If you are in a area that experiences extreme weather we recommend having a professional inspection twice a year, once in spring and again in the fall. We've found the best way to keep your roof properly maintained is to setup automatic semi-annual inspections. When you join our Free Inspection Program your roof will be inspected by one of our State Licensed Adjusters twice a year at no charge to you.
Prevention is Better Than Repair. To Schedule Your Free Roofing Inspection, and Free roofing estimate Call

713-222-7663 Now!
Regular Roof Maintenance Is The Key
Whether it's your home or business keeping your roof properly maintained is the best way to ensure its lifespan. Having minor problems repaired at their onset will help prevent further damage and ensure the roof over your head stays in good condition and keeps on doing what it's designed to do – protect you and your business from the elements.
Professional Inspection
When we are ask to inspect your roof we take the task very serious. We send one of our State Licensed Adjusters to inspect your roof.This insures the inspection process is thorough, detailed and professional. You'll receive a detail report of any damage or deficiencies discovered and an accurate estimate for any repairs you choose to have made.
You Need something else? You can use our Contact Us page, or simply give us a
call 713-222-7553